What is the Right Age for a Facelift?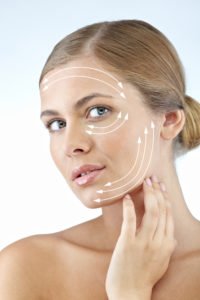 Anti-aging is a booming business. What can we say; we like looking young! The idea of graceful aging originated centuries ago. We hear about this concept a lot these days not because it has become more important but because we have numerous strategies that can help us achieve our goals. Some people who visit our cosmetic surgery practice do so to get a head start on graceful aging with injectables and high-tech treatments. Others question if they are the right age for more; and by more, we mean facelift surgery.
The Progression of Aging Through the Ages
We begin to age as early as our twenties. The thing is, we don't see the effects of biological aging right away. Collagen degradation resulting from UV exposure compounds the collagen decline that begins during this decade of life, but we don't see how this affects the skin until sometime during our thirties. During this decade, we may start to see a few sunspots on the cheeks or nose. Subtle laugh lines or frown lines may also take up residence. By the mid-forties, most people start to become somewhat preoccupied with the way their face has changed. Perhaps this is why the average facelift patient is about 50 years old. Dr. Claytor offers facelift for men too.
Your Time is the Right Time
To think that facelift surgery is something you do later in life, or at a certain age, can keep you from feeling your best at the earliest opportunity to do so. Only you can determine the perfect time for facelift surgery. Because so many options exist, from injectables to eyelid rejuvenation and more, you may find that you continue to postpone that facelift because you love the way your face is aging. On the other hand, if you grow tired of seeing jowls and sagging facial tissue or sunken cheeks, a facelift may be ideal.
However you decide you want to age, we can help you do so gracefully. To schedule a consultation in our Philadelphia area office, call 610-527-4833. In-depth discussion of your concerns and goals and a brief evaluation of your skin is all that is needed to begin your exploration of suitable treatment options.
Posted in: Facelift
Leave a response