Philadelphia Plastic Surgeon Dr. Claytor Answers Your Deep Plane Facelift Questions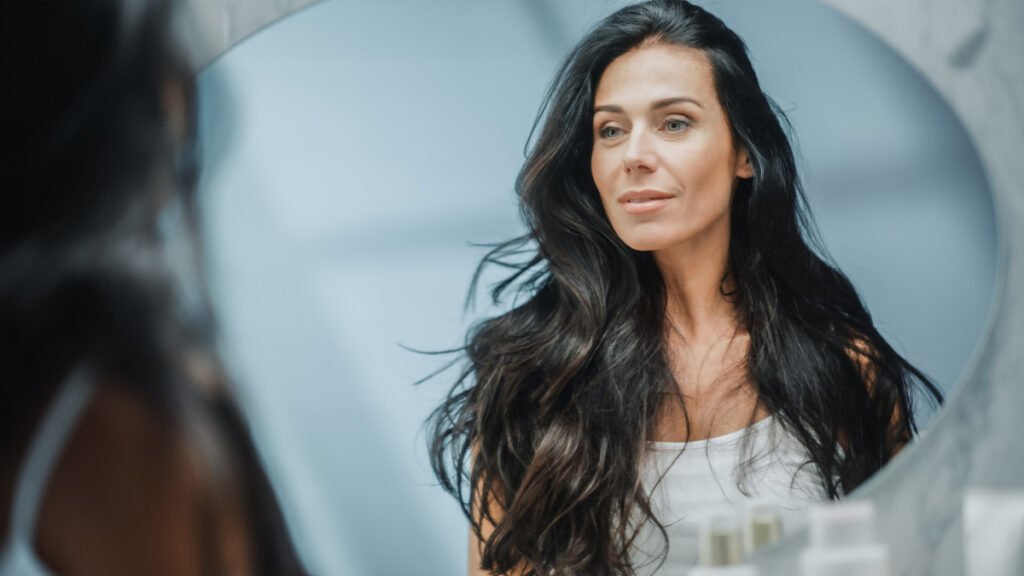 All surgical facelifts are intended to take years off of your appearance by tightening the muscles and tissue along the jawline, cheeks, and neck—though they differ in technique and cosmetic outcomes. The key difference in a deep plane facelift is that the underlying facial musculature is also treated. This technique provides more support for the SMAS (Superficial Muscular Aponeurotic System) and surface skin, resulting in longer-lasting, more natural-looking results. Here, double board certified plastic surgeon Dr. R. Brannon Claytor answers some of the most common deep plane facelift questions.
Is a deep plane facelift better?
It may be, particularly if addressing your facial aging concerns requires a more comprehensive approach that will treat underlying tissues supporting your skin in addition to surface skin laxity. That said, only a board certified plastic surgeon with years of facial surgery experience should be trusted to determine if a deep plane facelift is preferable over other facelift procedures. Your surgeon should consider your facial structure, skin elasticity and texture, and aesthetic goals before recommending a personalized treatment plan.
Facelift options in the Main Line
A deep plane facelift is ideal for older patients who have moderate to severe symptoms in the mid-face and neck, such as drooping cheeks, visible jowling, and excess skin and fat below the chin and through the neck. A deep plane facelift can also address sunken cheeks and a hollow eye appearance.
A SMAS plication facelift benefits patients who have mild to moderate symptoms in the mid-face and neck and desire a more defined jawline, volumized cheek area, and tighter neck. This is achieved using layers of sutures in the SMAS that lift the skin laterally towards the hairline; any excess skin and fat are also removed. The underlying ligaments that are tightened in a deep plane facelift are not disturbed.
A full facelift is the traditional skin and fat excision procedure for patients who wish to achieve a considerable lift in the mid face and neck region.
A short scar facelift or "ponytail facelift" technique is excellent for younger patients and professionals who have mild symptoms in the lower mid-face and jawline.
A mini facelift is a great option for patients who find they need more than injectable dermal fillers to maintain a youthful appearance, but prefer minimal downtime.
Is deep plane facelift recovery different from SMAS facelift recovery?
Yes, slightly—because a deep plane facelift allows the skin and SMAS to remain attached, this technique causes less trauma so recovery time can be shorter. Facial compression wraps and wound care instructions will be similar between both facelift techniques. Most patients feel comfortable going out in public after about two weeks.
Does a deep plane facelift cost more?
Yes; a deep plane facelift typically costs more as it requires additional skill and precision compared to other face lifting techniques. The technique goes beyond the SMAS to tighten the ligaments that support the muscle and skin and, during this process, the facial nerves that run along the ligaments must remain intact to avoid nerve damage. This means it is very important to choose a surgeon with proven deep plane facelift expertise, versus choosing a provider based on pricing alone.
It is very important to choose a surgeon with proven deep plane facelift expertise, versus choosing a provider based on pricing alone.
Does a deep plane facelift leave more scars?
No; because the face is lifted at a deeper level with minimal tension placed on the skin, healing incisions will not be under stress and, once healed, any scarring should be nearly invisible. Additionally, deep plane facelift incisions are strategically placed around the contours of the ears and within the hairline to hide them from view.
How long do deep plane facelifts last?
When performed by an experienced board certified plastic surgeon, most patients enjoy their deep plane facelift results for 10-15 years and beyond. Surgeons credit the longevity of these results to the deeper adjustments made during surgery. Though a deep plane facelift will not stop the natural aging process, the skin and SMAS are better supported by underlying ligaments to create long-lasting, natural-appearing results.
When performed by an experienced board certified plastic surgeon, most patients enjoy their deep plane facelift results for 10-15 years and beyond.
Are there deep plane facelift complications?
With any surgical procedure, there are potential risks and complications. Deep plane facelifts carry a greater risk of nerve damage than other facelift techniques as deeper manipulation in areas near facial nerves is required.
Most deep plane facelift complications are not life-threatening. Surgical safety is dependent on the surgeon's technique and experience, using an accredited operating facility with proper systems in place, and safe anesthesia administration.
To minimize the risk of complications, your surgeon will thoroughly evaluate your medical history and overall health. You must be completely honest about your habits, medications, and more to ensure you can safely undergo surgery. Notably, facelift surgery should be avoided by patients who smoke—skin flap necrosis is 12 times more likely to occur after undergoing a facelift in active smokers. Faithfully following pre and post-surgery instructions will further minimize complications.
How do I find a deep plane facelift surgeon in Bryn Mawr?
Choose a board certified plastic surgeon who has performed many deep plane facelifts: successful results depend on maintaining the integrity of the delicate facial nerves so proven experience in this specific technique is non-negotiable. Your surgeon should be willing to discuss your goals, both the risks and the benefits of this procedure, and communicate realistic expectations. Any surgeon you consider should also be able to show you before and after photos of patients with similar concerns they have treated, to prove they can successfully provide results you find attractive.
Deep plane facelift in Main Line
Philadelphia double board certified plastic surgeon, Dr. Brannon Claytor at Claytor Noone Plastic Surgery serves as the Chief of Plastic Surgery for Main Line Health. With over 16 years of experience, Dr. Claytor is the premier choice in the Main line and Bryn Mawr areas for performing your deep plane facelift. He has been designated one of Philadelphia Magazine's Top Doctors for 2021 and 2022, a Mainline Today Top Doctor from 2017-2021, and his deep plane facelift techniques have been featured in Haute Beauty. To schedule a consultation, call our practice directly at 610.527.4833 or request more information about our services online.
Posted in: Facelift