Is a Mini Facelift Right for Me? Answers to Your Short Scar and Non-Surgical Facelift Questions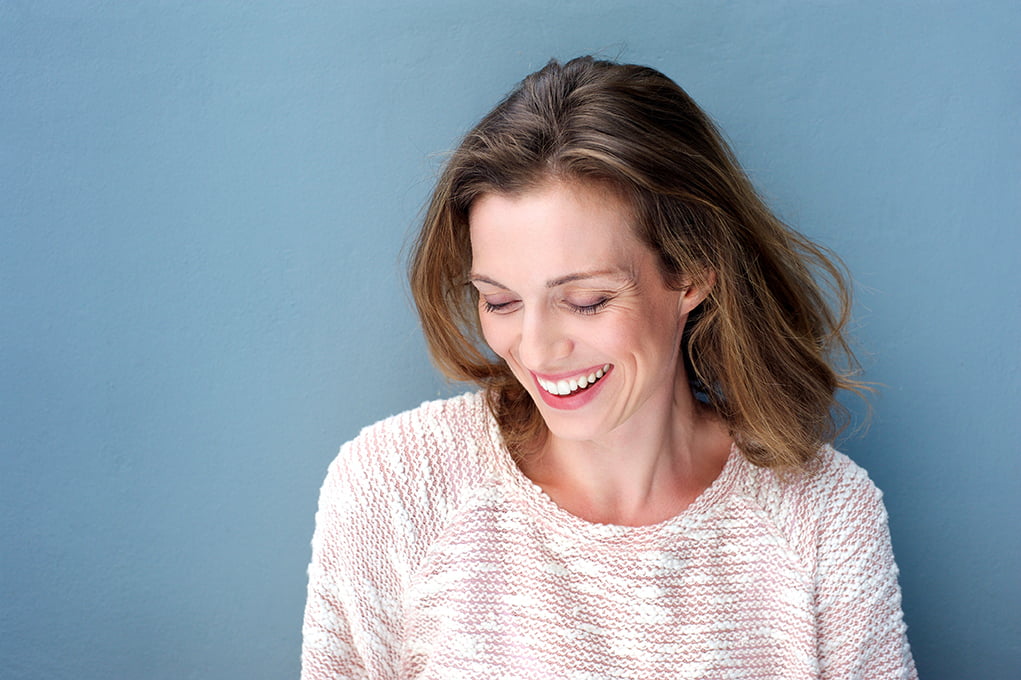 Double-board certified plastic surgeon Dr. Brannon Claytor and his aesthetic skincare team are sought after for the natural-looking results they achieve for their patients. One of their primary areas of expertise is treating facial aging. Today, we're diving into alternatives to a full facelift procedure.
This is part two of our two-part series on facelift options: read our in-depth Q&A on full facelifts here in part one!
Is there such a thing as a non-surgical facelift?
Yes, from injectables to lasers to thread lifts, there are several non-surgical "facelift" techniques and treatments available. They fall into a few different categories and address different concerns. Read on to learn more about all of your options!
Treating volume loss with a non-surgical facelift option
As we age, our natural collagen production declines, and we lose volume in the midface. As we reach our 40s and 50s, the changes due to aging become more pronounced—even people with fantastic cheekbones will notice a difference in the padding above their bone structure as underlying collagen diminishes. There are a number of non-surgical treatments that specifically address volume loss.
Radiofrequency (RF) therapy treatments and dermal fillers are designed to add lost volume back to the face. Dermal fillers such as Juvéderm®, Restylane®, and Sculptra Aesthetic® are the most well-known options, thanks to their versatility and immediacy of their results.
Facial fat grafting (also known as fat transfer) is another way to provide a visible restoration of volume in the mid-face. This procedure doesn't involve facial surgery; however, it does require minor liposuction surgery to harvest fat from elsewhere on your body.
Treating sagging facial skin without surgery
One treatment not many patients are familiar with is the Silhouette InstaLift, an advanced thread lift procedure our patients love. Medical grade suture material (thread) is passed under the surface of the facial tissue to pull up and tighten the skin. As the sutures dissolve over a six-month period, the process boosts collagen production, increasing firmness for up to a year.
Treating surface wrinkles without surgery
Rather than a full facelift, we recommend treating surface wrinkles with laser technology, skin resurfacing, or injectable neurotoxins. A surgical facelift is designed to lift deeper tissues and excise excess skin but doesn't address fine wrinkles. So if fine wrinkles are your concern we have several options available:
Botox is heroic when it comes to treating expression based wrinkles—it's been the #1 cosmetic treatment by far for over a decade. It can quickly soften the "11s" between your eyebrows, reduce crow's feet around your eyes, and other expression-based wrinkles. If sun damage and fine wrinkles are your primary concern, then we suggest fractional laser resurfacing, an effective tool for renewing the skin's surface.
When a non-surgical facelift isn't the right choice
If you have a considerable amount of slack or excess skin, we recommend a surgical facelift as part of your treatment plan. It provides longer-lasting results and is a better option than overusing dermal fillers, which aren't as effective for loose skin.
What are the best injectables for the face?
Injectables can give the face a rejuvenated, lifted appearance and effects can last for up to a year, depending on your goals and the product you choose.
Because they are so flexible and produce such natural-looking results, we love the dermal fillers Restylane® and Juvéderm®. They do their job using hyaluronic acid, which isn't foreign to the body because our bodies produce it naturally. Sculptra Aesthetic® is another type of facial injectable made from poly-L-lactic acid, which helps replace lost collagen. You can use dermal fillers combined with neurotoxins, like Botox® or Dysport®, to further reduce wrinkles and smooth expression lines.
What is a mini facelift, or a short scar facelift?
A mini facelift, sometimes referred to as a short scar facelift, is done under local anesthesia and is most often recommended for patients in their 40s and 50s who do not have a lot of excess skin. This modified facelift procedure focuses on the lower third of the face, primarily lifting and firming jowls, sagging cheeks, and marionette lines.
The short scar procedure is also known as "ponytail facelift" because patients can pull their hair back into a ponytail without incisions being visible behind the ear. (Full facelift patients can also feel confident wearing a ponytail post-procedure—it just takes more time for traditional facelift scars to become unnoticeable.)
Learn more about facelifts for men »
Ready to rejuvenate your face? Our Philadelphia-based team has all the options you need.
Getting the best non-surgical facelift results often requires a range of treatment modalities. Based on their extensive knowledge of all the available options, Dr. Claytor and his Premier Skin and Laser Center team are here to recommend the optimal products and techniques for you! Call the Claytor Noone Plastic Surgery office at (610) 527-4833 or contact us online to set up your consultation.
Posted in: Facelift
Leave a response