Here's What Happens During a Facelift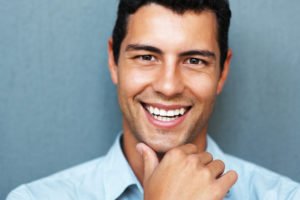 A facelift for men and women who want to achieve a noticeable improvement in the youthfulness of their face, there is nothing like a facelift. With so many non-surgical treatments available today, it is easy to think that the concerns you have will be successfully corrected without surgery and its recovery period. Here, we want to point out the specific benefits that are available to facelift patients, one facial region at a time.
Cheeks
A facelift can improve the appearance of facial structure from the cheeks on down to the chin and jawline. As age depletes our stores of collagen, elastin, and other chemicals that support the foundation of a youthful face, we lose volume. Primarily, this is noticed in the mid-face. The cheeks no longer look round or sit high. In fact, they may seem to flatten out completely. During a facelift, the superficial layer of muscles beneath the skin is redraped. This adjustment reinstates some degree of fullness to the cheeks. To accentuate cheek contours, even more, we can add volume with autologous fat or with an appropriate dermal filler.
Nasolabial Folds
Also, a significant concern related to the mid-face aging process are the lines and creases that form between the nose and mouth. The nasolabial folds can become particularly deep, creating a perpetually sad or angry appearance. As the muscles across the mid-face are lifted, the appearance of the smile lines decreases. In some cases, it is necessary to fill in the remaining lines with dermal filler or fat to fully erase them.
The Jowls
When the cheeks flatten and hollow out, where does all that tissue go? It falls. You may have noticed that your jawline has lost its definition; that there are small pockets on each side of your face that hang ever-so-slightly (or quite a lot) downward. One of the primary benefits of facelift surgery is the increase in the sharpness of the angle across the jawline, achieved by removing excess tissue that accumulates against the mandible ligament.
In addition to sharpening the curve along the jaw line by correcting jowls, a facelift can also result in a smoother, better-contoured chin.
We love helping our patients regain confidence in their appearance. To learn more about our deep plane facelifts and facial rejuvenation procedures in our Bryn Mawr office, call 610-527-4833.
Posted in: Face Procedures, Male Plastic Surgery
Leave a response