Ask for this futuristic eye bag treatment in 2018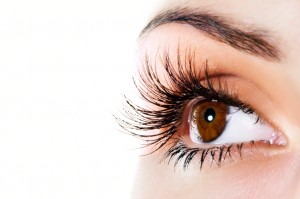 It doesn't sound like an under eye cream, but it does sound mysterious and futuristic: XAFY Ointment. The product first got some public attention at the end of last year when the creators touted it as an eye cream that could some day replace the need for eyelift surgery. Well, not altogether.
The cream is designed to fight fat pockets
XAFY Ointment is a topical that works to eliminate fat pockets we form under the eyes, which eventually become bags and bulges.
Separating fact from fiction
The product isn't scheduled to hit the market until 2018, so a lot remains to be seen. The hype says it could one day make blepharoplasty obsolete – but blepharoplasty does a lot more than remove fat bags under the eyes. The popular, effective surgery lifts the area around the eyes to a more youthful position and removes sagging skin – as well as bags under the eyes.
A big vote of confidence
Allergan, the cosmetic skin care industry leader that also owns Botox, Juvederm and Latisse recently gave XAFY Ointment a huge endorsement by acquiring it for a reported $85 million. Allergan says the original pre-sale formulation won't be changing, and the cream will simply be added to the company's stable of popular and effective aesthetic products. (Maybe they'll change the name?)

What's the secret?
Whatever the magical active ingredient is, it's said to penetrate into the fat under the eye and shrink the fat cells that cause under-eye bags. The smaller the fat cells, the less bagging, and results are said to be noticeable in about five weeks. The company says it believes that XAF5 has the potential to be the first topical fat reduction product. Allergan will continue development of the cream with the goal of bringing it to the medical aesthetic treatment market soon.
XAF5 would be the first prescription-strength topical medication of its kind And it could replace the need for more invasive procedures and surgery for eye bags. For now, blepharoplasty continues to be the solution for lifting and removing baggy skin around the eyes, along with fat bags.
Call for your consultation today: 610.527.4833.
Posted in: Eyelid Surgery