Choose These Main Line Wedding Photographers to Capture Your Special Day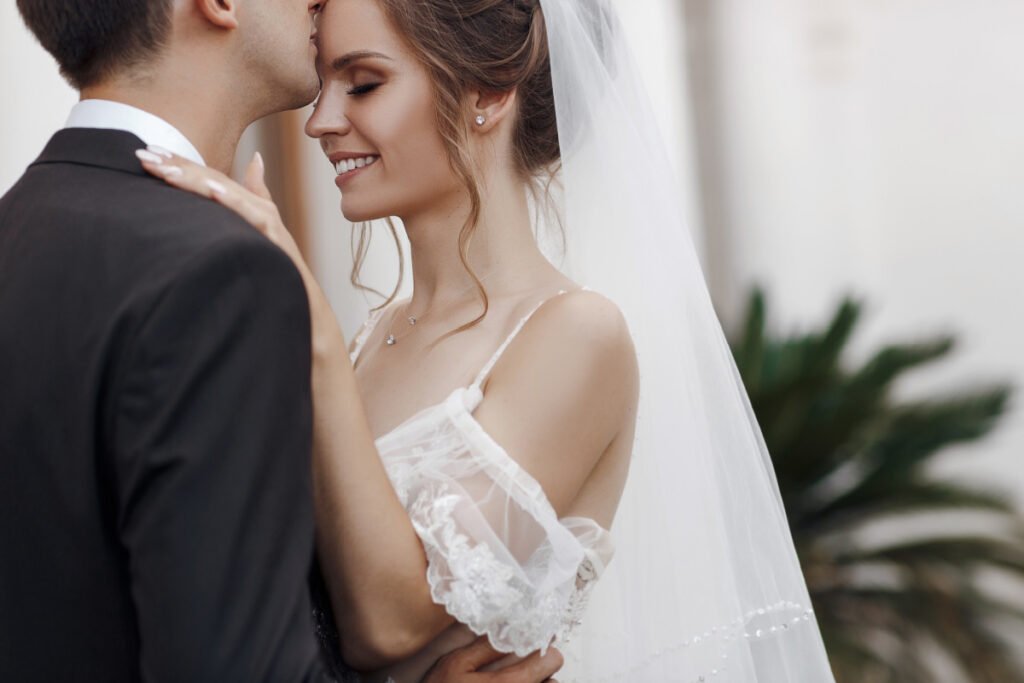 Wedding bells are set to ring, and you need someone to capture your special day! Thankfully, we're lucky to have many skilled wedding photographers in the Philadelphia area. To save you the work of sifting through countless search results and make planning your big day a little easier, we've compiled our 4 favorite local wedding photographers in the Bryn Mawr and Main Line area.
Andrea Krout
Andrea has a way of making you feel completely at ease in front of the camera—a rare feeling for anyone who's ever been photographed extensively. She is ready to invest in your story and get to know you, the person in front of her camera. And, as a recent bride herself, she understands just how exciting (and stressful) wedding planning can be.
A brief scroll through Andrea's Instagram profile reveals photos that are light and airy, yet richly detailed and always full of emotion. If you're looking for a wedding photographer who will take the time to understand and support your vision, and who has the skills to capture it all, look no further than Andrea Krout Photography.
View this post on Instagram
Pictures by Todd Photography
Over the years, Pictures by Todd Photography has grown from a one-man operation to a whole team of professional photographers and production staff. We love the company's creativity and attention to detail, like how they've captured the bride and groom's wedding bands in the picture below. From gardens to churches, and everywhere in between, the team at Pictures by Todd knows how to capture the joy of your wedding day! Pictures by Todd has won numerous awards, including WeddingWire's 2019 Couple's Choice Award.
View this post on Instagram
Jeff Anderson Photography
Jeff has a way of capturing his subjects' natural beauty that feels organic and totally original. There's no doubt you work hard preparing for your special day, yet Jeff is able to make your beauty look effortless. His company, Jeff Anderson Photography, is a Best of Fash.com 2020 award winner and has over 40 five-star reviews on WeddingWire. Be sure to check out his Facebook page to see an array of wedding photos guaranteed to inspire!
View this post on Instagram
Ashley Gerrity Photography
We all know when we're being photographed and so badly want the photos to turn out that it can be hard to relax and look natural! But a truly great wedding photographer will make having your photo taken a breeze; just ask Ashley Gerrity Photography. Ashley and her team seamlessly move between motivating guests for memorable photos, then fade into the background to capture the unstaged moments that make a wedding album unique. This ability to read a room and stay dialed into their subject's energy is a unique skill that has led Ashley Gerrity Photography to be featured in some of the country's top wedding publications, including Modern Luxury Weddings – Philadelphia, The Knot, Dream Weddings Magazine, and HuffPost, to name a few.
View this post on Instagram
Look your best on your wedding day with Bryn Mawr plastic surgeon Dr. Claytor
Double-board certified plastic surgeon Dr. R. Brannon Claytor and our team of aesthetic experts can help you make looking beautiful one less thing to worry about on your wedding day with a full selection of rejuvenating wedding treatments + procedures. In addition to being featured in a multi-page spread in Modern Luxury Weddings – Philadelphia, Dr. Claytor has been recognized as a RealSelf Top Doctor and a Top Doctor of 2021 by Philadelphia Magazine. From non-invasive skincare treatments to downtime-free body contouring options, we can help you plan your perfect wedding makeover—just contact us online or call (610) 527-4833 to get started!
Posted in: Events