A Board Certified Plastic Surgeon Answers Your FAQs About CoolSculpting for Men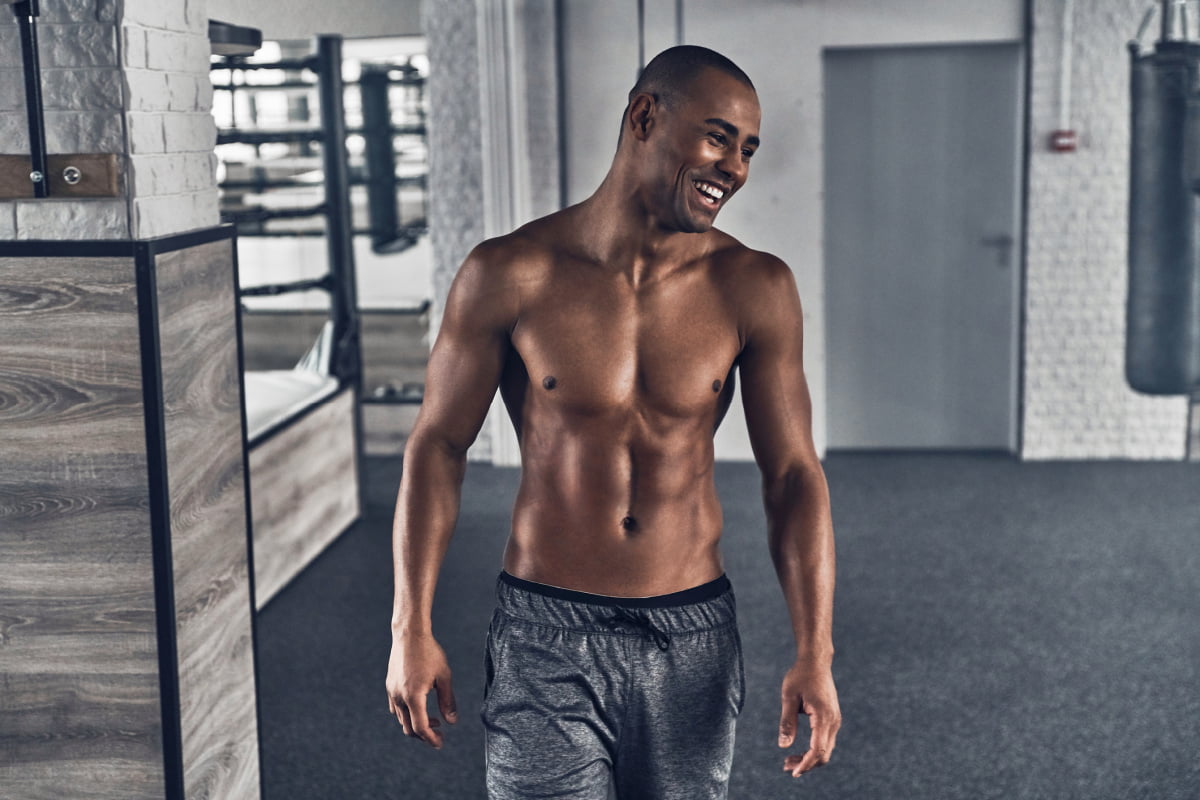 Guys, do you have stubborn fat pockets on your waist, flanks, or back that just won't go away no matter how much time you spend in the gym or how well you eat? Over time, genetics, a drop in testosterone, or a busy schedule can cause us to retain fat in areas that are difficult to target with diet and exercise alone. Thankfully, CoolSculpting® can quickly and comfortably reduce unwanted body fat without surgery, needles, or significant downtime—plus, this easy treatment seamlessly fits into your busy lifestyle!
What is CoolSculpting?
CoolSculpting uses a technology called cryolipolysis to target and freeze fat cells in selected areas, prompting the body to eliminate them naturally within about 90 days. While you may continue to gain weight in your untreated fat cells, cells treated with CoolSculpting are gone for good. This process leaves all surrounding tissue, skin, and muscle unharmed. Most patients begin to see fat reduction in their treated areas in as little as 3 weeks.
How is CoolSculpting different for men vs women?
While CoolSculpting is FDA-cleared to treat the same areas in both men and women (see next section), they often seek treatment for different reasons. Where most women use it to accentuate their curves and achieve a more "snatched" waistline, men often undergo CoolSculpting to get a slimmer, more sculpted body. Our male patients also like to use CoolSculpting to make exercise easier and to enhance their workout results. Overall, men tend to view CoolSculpting as a form of self-enhancement, like eating well, wearing nice clothes, or going to the gym.
Men often undergo CoolSculpting to get a more athletic, sculpted physique and enhance their workout results.
What areas of the body can men get CoolSculpting?
CoolSculpting is FDA-cleared to treat fat in 9 areas of the body, including the abdomen, love handles, back, upper arms, inner and outer thighs, hips, and chin. Of these, here are the 3 most popular areas men get CoolSculpting:
The abdomen. The abdomen is the most common area for men to store fat. Unfortunately, it is also one of the most visible areas. CoolSculpting treatments can help freeze away the layer of fat covering your abdomen to reveal your natural musculature.
The flanks. Also called "love handles," the flanks refer to fat that builds up on the sides of the waist and on the back. Having thick flanks can make it embarrassing to wear tight-fitting shirts and make exercise difficult. CoolSculpting can reduce overhanging fat on the hips and back, helping you feel more confident and comfortable.
The chin/jawline. The chin is one of the most frustrating areas to accumulate fat because it is nearly impossible to remove without assistance. A double-chin can make even very fit men look older and less healthy than they actually are. CoolSculpting's chin applicator, the CoolMini, is specifically designed to reduce excess fat and tighten skin around the chin, eliminating both a double-chin and a turkey neck.
Read more about CoolSculpting for these 3 areas »
Can CoolSculpting treat male breasts?
CoolSculpting is not FDA-approved to treat gynecomastia, a common condition where the glands in a man's breast tissue become swollen. However, multiple studies (here and here) have found that CoolSculpting can be used safely and effectively to treat pseudogynecomastia, a condition that mimics the appearance of gynecomastia but is caused by an excess of fatty breast tissue. In sum, while CoolSculpting can be used to treat fatty tissues in the male chest, gynecomastia surgery—which combines liposuction and tissue excision—is typically the best option for treating male breasts, or "moobs."
How long does CoolSculpting last?
Since CoolSculpting effectively kills fat cells in a given treatment area, results should last indefinitely as long as you maintain a healthy lifestyle. That said, remember that you can still accumulate fat in areas of the body not treated with CoolSculpting, which is why it's important to eat healthfully, exercise regularly, and get maintenance treatments as needed.
How long does CoolSculpting take? How many treatments will I need?
CoolSculpting typically takes about an hour per treatment area. Since it is non-invasive and painless, you can relax and read a magazine, listen to music, or even check emails during your treatment. Depending on your desired outcome and treatment area, most of our male patients typically benefit from 1-3 CoolSculpting treatments.
How much weight can I lose with CoolSculpting?
While CoolSculpting has been proven to permanently destroy between 20.4-25.5% of the fat cells in a treated area, our patients use the technology to help slim down and sculpt their physique rather than to lose significant weight. If you would like to eliminate large amounts of body fat, liposuction, potentially paired with a body lifting procedure, may be a better option.
Our male patients use CoolSculpting to help slim down targeted areas rather than to lose significant weight.
Do I have to work out to maintain my CoolSculpting results?
Yes, it is still important to keep up with your exercise program if you wish to maintain the appearance of your CoolSculpting results. Although fat cells that were effectively treated with CoolSculpting will have been eliminated, your remaining fat cells can still expand, causing you to gain weight in other areas post-treatment. Plus, adhering to a healthy diet and exercise routine can mean you'll need fewer CoolSculpting treatments to maintain your desired look.
Am I a good candidate for CoolSculpting?
CoolSculpting is a great treatment for men who are at a healthy body weight but want help removing stubborn areas of fat without surgery. Many men find it is the perfect complement to their diet and exercise regimen. They also love the fact that they can have the treatment without calling attention to the fact they have had a cosmetic procedure: if people notice a change in your physique, they will simply assume you have naturally lost weight.
Where can I get CoolSculpting in Philadelphia?
Looking for CoolSculpting in the Philadelphia/Main Line/Bryn Mawr area? Trust the experts at Claytor Noone Plastic Surgery for your non-surgical body contouring needs. Directed by double-board certified plastic surgeon Dr. Brannon Claytor, our CoolSculpting experts have helped dozens of men freeze away stubborn fat and feel confident in their bodies. Schedule your CoolSculpting consultation today—simply contact us online or call (610) 527-4833.
Posted in: CoolSculpting