Did You Know That Breast Reduction Could Do This?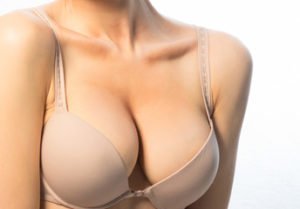 Breast procedures are often thought to focus on enhancing size through enlargement. This isn't always the case. More and more, we are meeting with women who want smaller breasts. This goes for women seeking information on breast augmentation with implants, as well as women who want to reduce natural breast size. In either situation, the results from breast surgery can be quite astounding, involving changes that a woman doesn't expect. These include…
Better self-confidence
This is a tricky benefit to breast reduction surgery (and to breast enlargement) because a patient should not believe that a change to physical shape will make her lover her body if she doesn't already. The greatest benefits have been seen in patients who want to improve, not fix, an aspect of appearance. That being said, confidence from breast reduction often revolves around putting an end to unwanted attention. Women with large breasts often endure unwelcome comments from others regarding their body, which can ultimately create self-consciousness.
Better proportions
There is beauty in harmony. It's very simple. The human eye and brain know this and continually search for it. So when the upper body is far too large for the lower body parts, the eye sees it. Perhaps even more than the way the eye is drawn in is the problem of fitting into clothing that is made for the average body type. Finding a bra that fits well can be a huge challenge, and most women say they don't even think about buying a bikini.
Better health
Do your breasts have much to do with your health? Absolutely, and we don't mean in the area of breast cancer risk. On a very basic level, the size of the breasts will affect a woman's comfort during physical activity. Extremely large breasts are incredibly difficult to support. Going for a jog or even dancing can feel uncomfortable both physically and emotionally. When breast size gets in the way of a healthy, active lifestyle, it gets in the way of health.
Large breasts are not the "in" thing; and even if we were living in that trend, what matters most is how you feel about your body. Is breast reduction in your future? We can help you find out. Call Claytor Noone Plastic Surgery in Bryn Mawr, PA at 610-527-4833.
Posted in: Breast Reduction
Leave a response