Could Smaller Breasts Make a Big Difference for You?
Reduction mammoplasty can seem like a miracle solution for some women. The surgery can reduce breast size and reshape them so they are in proportion with the rest of the body. The procedure can help the entire body look better, along with the breasts. But that's only a small part of the story.
Relieving years of pain and embarrassment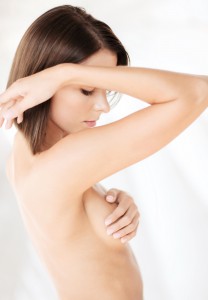 One of the most common reasons that women come to us interested in breast reduction surgery is that their overly large breasts cause them physical and emotional discomfort – even pain. Here are some of the conditions we see:
• Breasts so large and heavy that they cause neck, back and/or shoulder pain
• Heavy breasts with nipples that point downward
• One breast significantly larger than the other
• Constant skin rashes and irritation due to breast size and sagging
• Deep, painful shoulder grooves caused by bra straps
• Breasts so large that they cause embarrassment and unwanted attention
• Breasts so larger they cause difficulty breathing
Each woman is unique
Our breast reduction patients share many of the same concerns, but for many different reasons. Some have found that their breasts have grown to an uncomfortable size due to having children; others are overweight and find exercising difficult. Oftentimes, overly large or disproportionate breasts run in families, just as other body traits are passed down from your mother and grandmother.
The triple benefits of breast reduction
Few plastic surgery procedures can offer physical, emotional and aesthetic improvements, all at the same time. Many of our patients report back to us that they wish they hadn't waited so long to achieve the outcomes that are possible with breast reduction surgery, including:
• Relief of back, shoulder and neck pain
• Better proportion
• Firmer breasts
• Ability to exercise and enjoy it
• Improved appearance in clothes
• Improved confidence
Things to consider
At a consultation appointment, we will talk to you about your expectations for the outcome of reduction surgery and what is possible given your unique needs. Make yours today by calling: 610.527.4833. Some of our patients who achieve the best results are done having children and breastfeeding and at a stable weight.
Posted in: Breast Reduction