A Look at Male Breast Reduction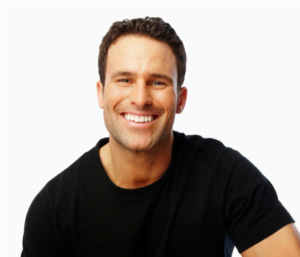 Men with breasts. This sounds like a bad B-budget horror film. For the man who lives every day with noticeably large breasts, life can feel like its own House of Horrors. Men who are troubled by enlarged breast tissue often resort to wearing overly baggy clothes or even bras made specifically for male breasts; bras that compress the chest to reduce the obviousness of female-like breasts. This is not a way to live. While certain strategies can reduce the physical appearance of male breasts, they do nothing to improve a man's overall sense of self. What can help is appropriate gynecomastia treatment, which we are proud to offer in our Philadelphia area office.
Gynecomastia Recovery Timeline
Male breast reduction is a procedure that we tailor to the individual. Some men may achieve the desired outcome with liposuction alone, but it is important to consider the potential for recurrence if breast glands are left intact. Additionally, some men require more extensive gynecomastia surgery to tighten significantly loose skin. Recovery is a process that follows a general timeline of:
Follow-up the day after surgery to remove the initial surgical dressing. A compression garment is applied at this time. Extended incision surgery may require a longer-term bandage that is removed approximately 10 days after surgery.
Drain removal may be scheduled approximately 6 days after surgery if drains are placed.
Arm movements remain limited for two to three weeks; no overhead lifting.
Lower body workouts may slowly resume starting one to two weeks post-op.
Upper body workouts may resume sometime after 5 weeks post-op, depending on the extensiveness of incisions and tissue removal.
Side Effects after Gynecomastia Surgery
Male breast reduction is often performed under general anesthesia. Initial side effects after surgery may include nausea and grogginess related to sedation. These sensations usually resolve within 24 hours. After this time, oral pain medication is taken as directed to control comfort. The pain that is related to gynecomastia surgery is typically a general sensation of soreness in the chest area. Tightness may also be felt. These side effects may increase along with arm movements that resume gradually throughout recovery. Patients should expect swelling and bruising in the chest, but these side effects are all but hidden beneath the compression garment worn for the first several weeks post-op. The physical toll of surgery combined with prescription pain medications may also make the patient feel less energetic than usual. Rest is an important aspect of surgical recovery and should not be met with a "suck it up" attitude. Rest equals recovery.
Learn more about Gynecomastia Surgery
Male breasts do not have to be a part of your life. Learn more about the treatment options available at Claytor Noone Plastic Surgery. Call 610.527.4833.
Posted in: Breast Reduction
Leave a response