Dr. Claytor Presents at the New England Plastic and Reconstructive Surgeons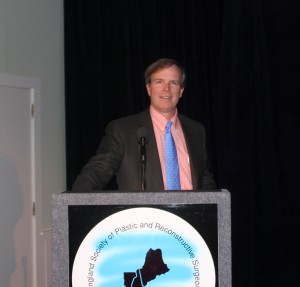 Dr. Claytor presented at the New England Society for Plastic Surgeons in June 2014. Case series of breast reconstruction patients who had breast asymmetry following radiation. Neo-approach to the retropectoral position enabled placement of implants with approach through undisturbed tissue and reduced the risk of infection. Application for both lumpectomy patients as well as mastectomy patients. Enabled patient to have minimal down town following surgery and customized adjustment based on the patient's desires.
Call Dr. Claytor for a consultation on the technique for breast reconstruction.
Posted in: Breast Reconstruction