When Breast Augmentation Does So Much More
Some individuals have breast issues that go far beyond size – whether their breasts are too small or too big. It's estimated that only about one to five percent of people who undergo breast surgery do it for this reason, and if you don't have this condition, it's likely you may never have heard of tuberous or constricted breasts. But for women (and men) who are born with this genetically linked problem, it's almost always embarrassing and emotionally painful.
The exact cause of the condition is unknown, but sometime during puberty the breasts fail to develop fully and normally. The physical features of tuberous breasts include: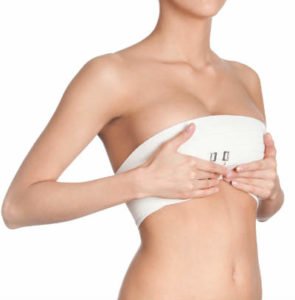 A smaller than usual base
Breast tissue that pushes forward and sometimes down
Where the breast attaches to the chest wall is often higher than normal
The areolas are usually quite large
There is often little breast tissue
There's wide spacing between the breasts
The breasts are tube-shaped
Tuberous breasts are not just small or underdeveloped breasts. Their appearance is not only unusual, but the functionality is affected in that most women with the condition can't breastfeed. This is due to the fact that in many tuberous breast cases the milk glands are not developed enough to produce milk.
Most of us would agree that any deformity of the breasts has the ability to create self-esteem issues, and the psychological effects of tuberous breasts can be extreme. Although the appearance can range from mild to severe, most patients are greatly impacted.
In order for a plastic surgeon to improve the appearance of tuberous breasts, it requires a procedure beyond inserting implants. The surgery can require internal incisions in order to release the characteristic constricted tissue and expand the base width of the breast. And the breast pocket may need to be enlarged to hold the implant. Studies have shown that even when the surgical results aren't perfect, the psychological results are profound.
If you are living with tuberous breasts (or if you know someone who is), please schedule a consultation to see what can be done to improve their appearance — and possibly change your life. Call us today: 610.527.4833.
Posted in: Breast augmentation