Double Bubble Can Be Trouble
Micromastia (small breasts) with breast ptosis (droop) can be one of the most challenging aesthetic procedures for plastic surgeons. Often the footprint of the breast needs to be lowered to accommodate the implant and then the breast tissue and nipple position are shifted based on the new breast mound. As most breasts are not identical minor asymmetries can be amplified following breast augmentation mastopexy.
Careful follow up with your plastic surgeon is strongly recommended as well as the breast massage techniques.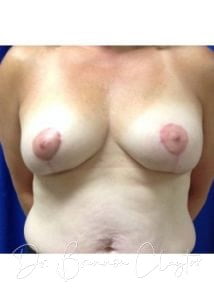 Posted in: Breast augmentation
Leave a response