Considering Breast Augmentation? Learn how to be Critical!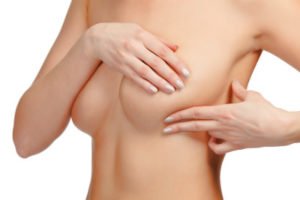 Breast augmentation surgery has lead plastic surgery procedures for several years. Within this area of aesthetic medicine, we have seen a change in trends that reflects what women find attractive, and what they consider to appear beautifully feminine. To make a major decision like enhancing the breasts takes time, and it takes a lot of contemplation. Here, we will discuss how being critical could be your best method of getting the results you want.
The Usual Path
One of the things that the typical plastic surgery patient says during her consultation for breast augmentation is "I want a C cup," or any other size cup, for that matter. Her decision may have gained support from well-intended girlfriends who agree that a certain cup size would be a great choice. Here's the thing . . . Cup size is only one measure of breast size. You could look at a number of different women, all with the same cup size, and notice marked differences from one to another. So, if you can't necessarily just choose a cup, how do you move forward toward your desired result?
Dr. Claytor practices with outstanding surgical skill and an eye for details. He takes pride in working with each patient through the process of planning the most appropriate surgery. During your consultation in our friendly practice, you will discuss your expectations and preferences, and will observe images to help you identify what these are.
Here's When to be Critical!
It is so easy to look at Before and After Images and think "that's it! I want that!" Here is when it's vital to slow down and develop a critical eye. Remember, a given size or shape will look different based on body type. When considering what may look best on your frame and size, it is necessary to view only the images that resemble your own attributes. This way, you get the most accurate depiction of the results that are possible for you.
Breast augmentation surgery can be an exciting endeavor. We are here to support you through your process. For a consultation with Dr. Claytor, call 610-527-4833.
Posted in: Breast augmentation
Leave a response