Considering Breast Augmentation? Here's What You Need to Know!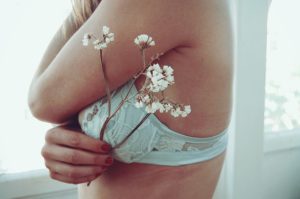 For a number of years, we have seen breast augmentation sit at the top of the list of cosmetic plastic surgery procedures. The decision to enhance any part of the body is one that is personal to each patient. Ultimately, though, the outcome of larger, more shapely breasts tends to be greater satisfaction with personal image and, in turn, improved confidence overall. The fact that breast augmentation is so popular proves that there are benefits to this procedure. It also creates room for misinformation. Here, we will resolve questions you may have.
Final Appearance
One of the most common misconceptions about augmented breasts is that they will no longer look authentic. We can understand where this idea came from; there was a time during which the trend really was for augmented breasts to look larger and rounder more than to look natural! Today, the trend is to achieve the right result for the individual patient. In fact, many of the patients who opt for augmentation today choose smaller sized implants; just enough to round out or add volume in all the right places.
Consequences of Implants
Here is a myth about breast implants: they will cause the skin to become saggy sooner in life. This has not been proven. One of the points of our initial exam and consultation is to assess the elasticity of the skin before we place implants. If necessary, we will discuss the value of mastopexy, or lifting, in addition to augmentation. The presence of implants beneath skin or muscle actually does not create weight that increases the pull of gravity on the breasts. The reason that breasts naturally become saggy as women grow older is that the skin changes, not because breast tissue is too heavy.
Patients of Claytor Noone Plastic Surgery in Bryn Mawr receive personal attention for their cosmetic concerns. If you are not fully satisfied with the size, shape, or volume of your breasts, schedule a consultation with us. This way, you know that you are obtaining the most accurate information to help you feel confident about your decision regarding breast augmentation.
Posted in: Breast augmentation
Leave a response