Is Age the Primary Consideration for Breast Augmentation?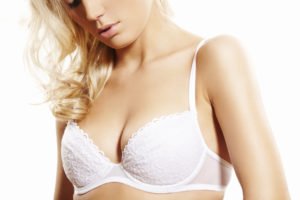 There is no denying the popularity of breast augmentation. Even in the midst of changing trends related to body type, women continue to seek treatment that will restore, or achieve, the breast shape and volume that brings harmony to the physical form. While the current trend in breast augmentation is to fill out the shape with smaller implants rather than larger, more obvious profiles, this has had little to no effect on overall popularity.
Why Women Undergo Breast Augmentation Surgery
The reason that breast augmentation may continue to be one of the leading procedures in cosmetic plastic surgery is simple: the benefits are only partially physical. In most cases, the woman who enhances her body with breast implants gains a sense of confidence that had been missing. This seems to be true across the board, regardless of patient age.
And yet, one of the most common questions about breast augmentation is "am I too old / too young for implants?"
Breast Augmentation and Age
Women of all ages can undergo breast augmentation surgery. The minimum age requirement is 18. However, it is important to note that one must be over the age of 22 to receive silicone breast implants. Before this time, the FDA approves only saline implants. Aside from the minimum age, there are other considerations that are more telling than the number of candles on the last birthday cake. These include:
Physical characteristics. Only breasts that have fully developed should be augmented, and you cannot place an age on this. One woman may have completed the developmental stage by the age of 18, whereas another woman may continue to develop for another few years. The benefit to waiting is knowing that the results of the enlargement procedure will not be altered by further growth, only by the progressive age-related changes that occur over several years.
A woman who has had breast implants can still breastfeed and should have no difficulty during pregnancy or the nursing period. This is not the issue. What patients do want to consider, though, is how the breasts will inherently change throughout the year or so of carrying, then birthing, then nursing a child.
Psychological readiness. It has been so widely documented that breast enhancement can improve a woman's sense of confidence that this fact can be misconstrued. The emotional benefits of cosmetic surgery are possible only when a woman already has a steady sense of herself, and this has little to do with age.
Would you like to know how your shape would improve with breast augmentation? Call our Bryn Mawr office at 610-527-4833.
Posted in: Breast augmentation
Leave a response