Botox: Going Too Far is the Exception, Not the Rule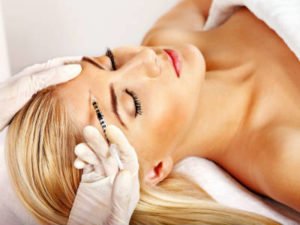 Every year for the past several years running, millions of people have been getting Botox injections. This product, the original injectable anti-ager, has been well-studied and widely used in its decades-long life. Within that time, we have seen good Botox – a lot of it. We have also seen effects that can only be described as going too far. The sensational nature of modern-day media makes these situations available for all to see. If there is even one high-profile celebrity you can point to and say "too far," there is a chance that you may be avoiding Botox treatment due to a false perception of what it might do to your face. We'd like to discuss this.
Let's see Botox for What It Really Is
Botox is one of the most popular non-surgical treatments for a reason; for several reasons, actually. Botox is commonly used to reduce the appearance of frown lines and crow's feet. Botox can correct a downturned mouth and eliminate mild to moderate neck bands. This injectable is also one of the best ways to raise eyebrows that have started to droop. In lifting the brow line subtly, Botox is an excellent treatment for men and women interested eyelid rejuvenation related to the sagging brow. More recently, we have seen younger patients seek Botox. Their reason? They want to get ahead of the aging process by gently softening muscular tension on the upper face.
When referring to Botox, it is important to realize that some stories are nothing more than sensationalism. Yes, some individuals have gone too far with their treatments. This happens with dermal fillers and cosmetic surgery, too. Many of the mishaps that happened with Botox occurred during early use when injectors were learning the nuances of treatment and how each patient may respond differently. Today, we've got a much deeper understanding of Botox and what it can do.
Natural is the Norm
Millions of people are still getting Botox on a regular basis because it works. In our office near Philadelphia, Botox treatments are performed only after thoughtful discussion about the desired result. Our conservative approach to treatment achieves natural results – that's just the norm. For more information on Botox, call 610-527-4833.
Posted in: BOTOX® Cosmetic
Leave a response