Are Arm Lifts Permanent? Here's How to Make Your Brachioplasty Results Last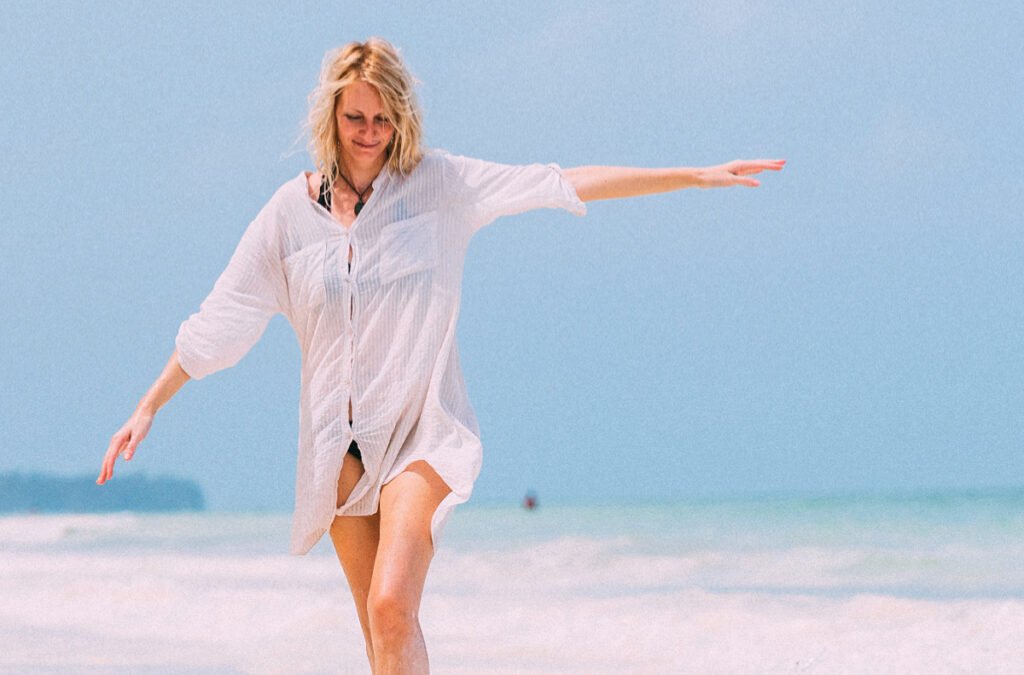 One of the most tell-tale signs of aging and weight fluctuations are "bat wings"— extra skin and fat that hangs off the upper arms. Bat wings can affect women and men of all shapes and sizes, but can't be corrected with exercise and diet alone. While the most effective way to get rid of them is with arm lift surgery, those considering the procedure often ask if its results will be permanent. Below, we answer this common question and provide suggestions for how to maintain your arm lift results.
What is an arm lift?
An arm lift, clinically referred to as brachioplasty, is a body lifting procedure that removes excess tissues and tightens loose skin & muscle on the upper arms between the elbow and shoulder. It is often combined with liposuction to remove stubborn fat deposits, further slimming the arms. After loose tissues are removed, the skin on the arms is then tightened and sutured, helping the arms look more toned and contoured.
View this post on Instagram
With a 94% patient satisfaction rating, arm lift surgery has been labeled one of RealSelf's "Most Worth It" procedures for the past 4 years. Patients often report feeling more confident, attractive, and confident after the procedure.
Arm lift surgery has a 94% patient satisfaction rating, making it one of the most 'Worth It' procedures.
Laser-assisted liposuction presents a less-invasive arm lift option
Laser-assisted liposuction, also called SmartLipo®, can be a less-invasive alternative to traditional arm lift surgery. Instead of surgically removing excess tissues following your liposuction procedure, SmartLipo applies thermal energy beneath the skin while suctioning away fat. This thermal energy stimulates new collagen growth, resulting in a 57% increase in tissue tightening over traditional liposuction.
Laser-assisted lipo offers a few more benefits over traditional lipo, including:
Quicker and more comfortable recovery
Full results are typically seen after 3-4 weeks (compared to 1-3 months)
Only requires local anesthesia
You can learn more about SmartLipo and find out if you're a good candidate for the procedure during a personal consultation with Philadelphia plastic surgeon Dr. Claytor.
How long will my arm lift results last?
Arm lift results can last for a decade or more, assuming you maintain a stable weight and healthy lifestyle. Additionally, because some skin and fat are permanently removed with the procedure, your arms will always look tauter than they would have without an arm lift. However, sagging will naturally continue with age and any weight fluctuations, therefore it's normal for your initial results to fade somewhat over time. If additional sagging or fat accumulation is treated while it is still fairly mild, a non-surgical body contouring treatment, such as CoolSculpting®, may be adequate for future touch-ups.
How can I maintain my arm lift results?
While your arm lift results may not last forever, there are a few ways you can help extend them:
Adhere to a healthy diet & exercise routine
Diet: A healthy diet supports skin elasticity and collagen production—important factors when it comes to maintaining toned arms. Furthermore, being thoughtful about what you eat can help you maintain a steady weight, which is key to retaining plastic surgery results. We suggest the following timeless guidelines: avoid processed foods, consume alcohol only in moderation, eat a whole-foods based diet, and drink plenty of water.
Exercise: In addition to diet, exercise is key to maintaining beautiful arm lift results. While you'll want to avoid strenuous activity (especially in your arms) for the first 6 weeks after your surgery, you should develop a regular fitness routine that includes both cardio and strength training exercises to help you keep weight off and tone your arms. (Tricep extensions and dips are some of our favorites.)
Follow proper scar aftercare steps
After your arm lift surgery, you will have a scar running between your elbow and shoulder on each arm. These scars will fade on their own over time, but you can help reduce their appearance even further by following these aftercare tips:
Avoid nicotine products, including tobacco, vaping, and Nicorette®
Use a medical-grade, silicone-based scar cream, such as Biocorneum®
Avoid sun exposure and always use a high-SPF sunscreen, such as Alastin® Skincare's HydraTint Pro Broad Spectrum SPF 36
Sleep with your arms elevated for the first two weeks after your surgery to reduce swelling
If you have taken these steps and are still unsatisfied with your arm lift scars, fractional laser skin resurfacing may be able to help further lighten and fade scars by encouraging cell turnover.
Following your surgeon's aftercare instructions can minimize scarring and extend your arm lift results.
Wear compression garments
You will need to wear compression garments on both arms for 3-6 weeks following your arm lift surgery. These garments will help minimize swelling and scarring, and help your arms adapt to their new contour.
Choose a board certified plastic surgeon
Beautiful arm lift results begin with choosing a board certified plastic surgeon for your procedure. A common mistake underqualified surgeons make is not leaving enough skin to properly close the arm lift incision; this can place excess tension on the incision, leaving behind thin, stretched skin. An underqualified surgeon may also leave you with tighter skin on one arm than the other.
An experienced, board certified plastic surgeon will take great care when making your incisions in order to minimize scarring and create proportional, symmetric results. He or she will also guide you to the most effective medical-grade scar care and provide detailed pre- and post-op instructions to help you achieve the best possible outcome.
Board certified plastic surgeon Dr. Claytor performs arm lift surgery under local anesthesia in his on-site AAAASF-accredited surgical facility, or as an outpatient procedure at Bryn Mawr Hospital or the Surgery Center of the Main Line. To reduce visible scarring, he hides arm lift scars within the armpit area so that they are not visible from the front or back when the arms are down.
Do I need an arm lift?
While no one needs an arm lift (it is an elective procedure), you may be a good candidate if:
You have had weight loss (bariatric) surgery
You have loose, sagging skin on your arms that you feel detracts from your overall appearance
You are a non-smoker with no serious medical conditions
You are at or near your target weight and have a BMI under 30
You understand that the procedure will leave a scar
Interested in arm lift surgery? Contact Main Line plastic surgeon Dr. Claytor.
Board certified plastic surgeon Dr. R. Brannon Claytor has helped patients from Philadelphia, Main Line, Bryn Mawr, and surrounding areas slim and tone their arms for over 15 years. According to one of Dr. Claytor's arm lift patients on RealPatientRatings.com, "The results were beyond my expectations. Dr. Claytor treated me with respect and was attentive. The staff is top-notch." Schedule your consultation with Dr. Claytor online or call (610) 527-4833.
Posted in: Body Contouring