Tummy Tuck Swelling; How Long Does It Last?
The operative swelling has a progressive resolution over time.
Your best results should be more apparent at 3 to 6 months. More extensive surgery will often require longer time to achieve final results. This is also a great time to consider your nutritional choices and exercise program. Once you clear these with you plastic surgeon you may find that the surgery that you underwent now allows you further sculpt and define you abdominal shape and contours.
A follow up visit with your plastic surgeon with these questions will give you an opportunity to further clarify what nutritional and exercise options are best for you.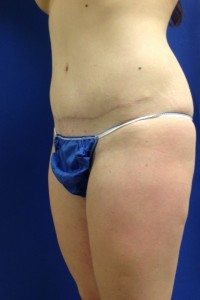 Posted in: Abdominoplasty, Tummy Tuck