Drainless vs Drain Tummy Tuck
The traditional procedure for a tummy tuck involves using drains. As plastic surgery residents training more often than not utilizes the most conservative techniques. As such using a drain generates a suction force that draws the fluid which can accumulate following a tummy tuck. However, leaders in the field of plastic surgery in Brazil pioneered the technique of a drainless tummy tuck by altering the procedure itself. The abdominal wall is made up of many layers. One of those layers is called Scarpas fascia layer. It has been shown to contain lymphatic channels which can aid in the drainage of any accumulated fluid following the tummy tuck procedure. By performing liposuction below this layer and thinning it out, the Scarpas layer can be left intact and act as an internal sump drain for the abdominal wall.
Thus the advantages for drainless vs drain tummy tucks are less about the use of a drain and more about the specific modifications of the procedure itself which can make improving patient comfort, in the post-operative period, more attainable.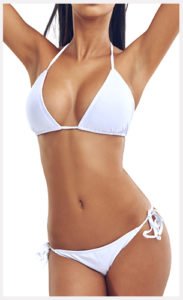 Posted in: Abdominoplasty
Leave a response