Dr. Claytor to Present at ASPS Aesthetica Meeting in Las Vegas this month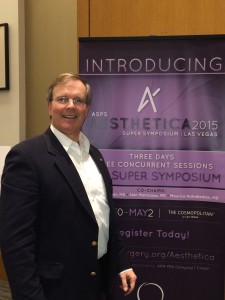 Dr. Claytor has been invited to the Aesthetica ASPS meeting in Las Vegas this month to discuss drainless abdominoplasty with associated liposuction. The meeting is ASPS's inaugural meeting focusing just on cosmetic and aesthetic surgery. The meeting will cover facelift, blepharoplasty, rhinoplasty, body contouring, liposuction, brachioplasty, breast augmentation and mastopexy surgery. The ASPS society endorses plastic surgery by board certified plastic surgeons.
Dr. Claytor's talk with focus on abdominoplasty and flank liposuction with no drains needed. This is possible in certain patients when the abdominal anatomy of the patient is maximized to utilize existing lymphatics to drain fluid in place of using drains which can be uncomfortable. Dr. Claytor will be sharing his expertise and results with other board certified plastic surgeons.
Posted in: Abdominoplasty, Liposuction