Dr. Claytor teaches MOC course at ASAPS in Montreal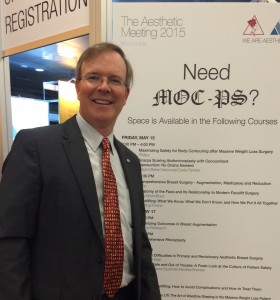 Dr. Claytor teaches the advanced course in abdominoplasty and liposuction at The Aesthetic Society. The meeting is the national meeting for aesthetic plastic surgeons and brings together the thought leaders to teach the membership of the society the latest and safest innovations in cosmetic surgery.
This year the meeting has a more international feel as it is located in Montreal.
Dr. Claytor invited Dr Vasconez to present Dr Costa-Ferrera's level 1 evidence on abdominoplasty which was published in Plastic and Reconstructive Surgery Journal this year.
While surgical correction of loose skin and excess adipose tissue is frequently the best option for treatment with an abdominoplasty, some patients are candidates for nonsurgical treatment with CoolSculpting.
Dr. Claytor is on staff as a Plastic Surgeon at Bryn Mawr Hospital which is in the Main Line Health Network.
Posted in: Abdominoplasty, Liposuction