Dr Brannon Claytor: Faculty at The Aesthetic Society for Combined Tummy Tuck and Liposuction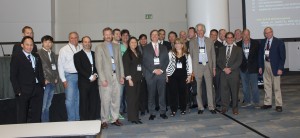 Dr. Claytor will again this year teach the advanced course at the prestigious aesthetic Plastic Surgery Meeting. The Aesthetic Society meeting is held once a year and is host to the top cosmetic surgeons in the United States with many attendees from around the world. Dr. Claytor will be teaching the advanced course on abdominoplasty which is also known as the tummy tuck operation. A special anatomical understanding of the abdomen permits the combined use of liposuction in conjunction with the abdominoplasty and in select patients this allows for optimizing the patient's own resorptive ability and therefore No Drains would be needed in the post-operative period. Patients prefer this to using drains as it is more comfortable and less restrictive in their recovery period.
Call Dr. Claytor for a consultation of this advanced technique.
Posted in: Abdominoplasty, Liposuction