Breast Reduction works
We are pursuing a research project which has been approved by our Investigational Review Board at the hospital, looking at the benefits of breast reduction not only on neck and back pain but also on Hand, Shoulder and Arm function. We have a patient who calculated that she had spent over 40,000 dollars over the past few years on lost wages, deductables and insurance for symptoms of her large breasts. Following her breast reduction her symptoms of arm and neck pain went away by the first post operative day.
Breast reduction surgery works.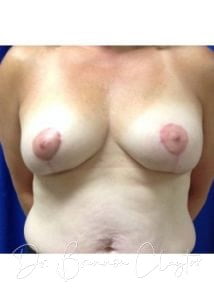 Posted in: Abdominoplasty, Breast augmentation, Breast Reduction
Leave a response