HydraFacial MD in Philadelphia
The HydraFacial system delivers noticeable results after just one treatment making this our Philadelphia patients' go-to procedure for a more clear, radiant complexion.
What is HydraFacial MD?
HydraFacial is a relaxing, yet highly-effective skin treatment that is safe for most skin types. Using the gentle yet powerful Vortex™ system, HydraFacial MD both deeply cleanses and exfoliates the skin before infusing a customized serum complex to promote collagen production and repair skin damage, to achieve a smoother, more even skin tone.
What are the benefits of HydraFacial MD?
Patients enjoy immediate results with no downtime because HydraFacial uses water, rather than harsh chemicals, heat, or abrasion to improve:
Dull, dry skin
Redness and irritation
Acne
Congested or oily skin
Fine lines and wrinkles
Hyperpigmentation
Sun damage
Roughness and texture
Large pores
Aside from addressing these skin concerns, HydraFacial is a great treatment to brighten and refresh the skin—it's even safe to use the day of a special event.
How does HydraFacial MD work?
HydraFacial features a 5-step process to rejuvenate the skin. The HydraFacial wand produces a continuous stream of water to slough off dead skin cells, flush out pores, and deeply cleanse the skin on your neck, face, and décolletage. Each phase is specifically designed to optimize your results:
Vortex-Exfoliation. Exfoliates and opens pores.
Vortex-Peel. Glycolic & salicylic acid gently removes damaged outer skin layers.
Vortex-Extraction. A gentle suction flushes out pores.
Vortex-Boost. A custom blend of serums target your specific skin concerns.
Vortex-Fusion. An infusion of antioxidant-rich collagen serum helps refresh and protect the skin.
HydraFacial Elite MD
The HydraFacial Elite MD features state-of-the-art technology for advanced cleansing, exfoliation, and hydration. Like the original HydraFacial system, HydraFacial Elite MD deeply cleanses the skin—but it can also address additional concerns with features including LED lights and lymphatic drainage cups for even greater results.
Deluxe HydraFacial (45min)
Signature HydraFacial + Customized Booster + LED light treatment
Platinum HydraFacial (60min)
Signature HydraFacial + Customized Booster + LED light treatment + Lymphatic drainage
What to expect in your HydraFacial treatment
Arrive to your appointment make-up free and ready to be pampered. After discussing your treatment goals, our licensed Medical Aesthetician will prepare the HydraFacial system with your customized serums. You will feel some light pressure as the HydraFacial wand moves over the skin to exfoliate, cleanse, and nourish your skin. Most patients find treatment quite relaxing.
A signature HydraFacial takes about 30 minutes with no recovery time needed. You may reapply makeup if you wish, though you may prefer to enjoy your brighter, clearer skin on its own with boosted clarity and hydration typically lasting about a week. Other skin issues will see gradual improvement and will benefit from follow up treatments.
How many treatments will I need?
Most patients enjoy noticeable HydraFacial results after a single treatment—but we recommend a series of treatments to achieve lasting improvements in hyperpigmentation, fine lines, and pore congestion. After examining your skin and listening to your overall goals, our professional aesthetics team will create a treatment plan optimized to meet your needs.
HydraFacial in Bryn Mawr
If you are interested in experiencing the benefits of HydraFacial MD, call our office at 610.527.4833 to schedule your consultation. Our medical spa and plastic surgery practice serves the Bryn Mawr, Main Line, and surrounding Philadelphia areas.
Request a consultation
Patient Reviews
Claytor / Noone Plastic Surgery Institute
RealSelf Patient Reviews of R. Brannon Claytor, MD, FACS
---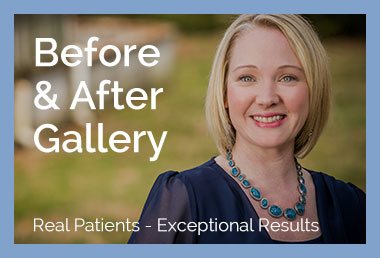 ---
I had a very pleasant experience with Dr. Claytor and his staff

Dr. Claytor and his staff were excellent. Words cannot express the comfort I felt from everyone in his office, not to mention that Dr. Claytor called me personally before, during and after my procedure to see how I was doing and if I needed anything. Thank you Dr. Claytor, Emily, Debbie and the rest of the staff for such a professional and comforting experience.
-RealSelf Review
Subtract Aging! – Bryn Mawr, PA

Discouraged with the extra skin under chin and also with the marionette lines which made me look like as though I was unhappy. I was recommended to Dr. Claytor by oncologist, Dr. Schnall. I feel 10 years younger and I walk with a spring in my step. Dr. Claytor is very professional and caring. Excellent surgeon!
-RealSelf Review