Medical Skin Care at our Aesthetic Studio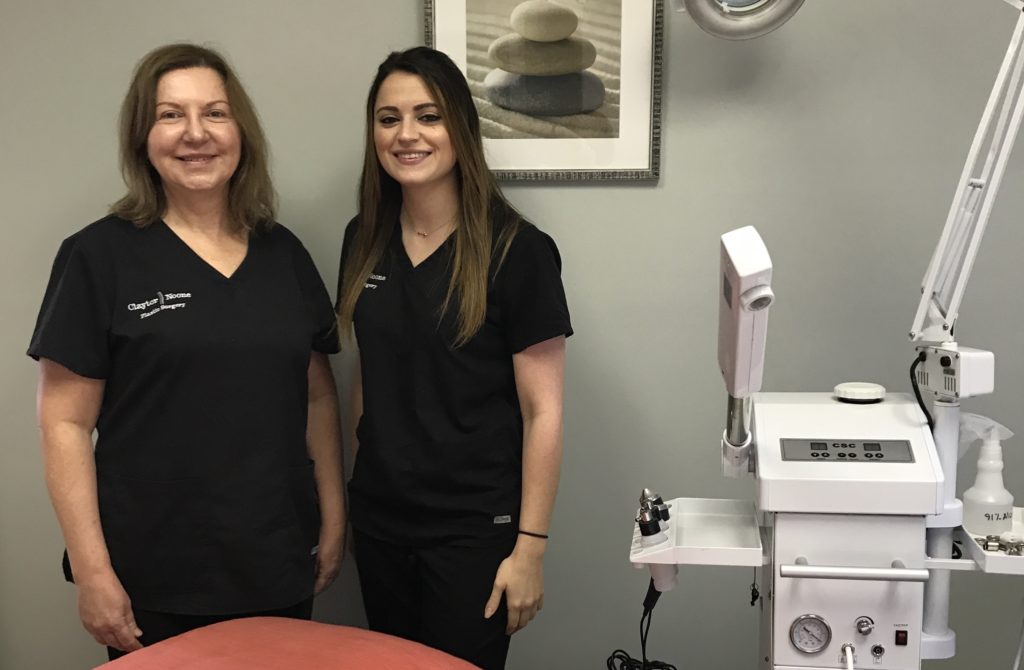 Our Skin Care team from left to right: Jean Gallagher and Jessica Sager
Jean Gallagher, Licensed Aesthetician
Jean 's knowledge and dedication to skincare is unsurpassed.  Using her experience and technique, each client's skin is analyzed and Jean customizes each service to fit the patient's needs.  For the past fifteen years, Jean has pursued a second career solely in the medical field as a Licensed Aesthetician. Jean has worked and trained with some of the area's top cosmetic surgeons both in and out of a university setting. She holds an International Therapy Examination Council (ITEC) masters certification in national and international aesthetics practices. She has been licensed as an Aesthetician with the State of PA since 2001.  Jean earned her certification in Manual Lymphatic Drainage for Face and Neck, and she is passionate and dedicated to educating herself and her clients to deliver the highest level of skin care, going above and beyond what is expected to enhance her clients' experience for overall skin health.
Jean is experienced with a vast selection of skin care lines and has built her reputation and career performing results driven anti-aging skin care regimens, customized facials, superficial, medium depth and therapeutic chemical peels, microdermabrasion, and lymphatic drainage, Jean is an expert in microneedling, the latest skin rejuvenation procedure, which maximizes the penetration of essential cell nutrients and growth factors resulting in healthy, supple skin with fewer wrinkles.
Jean is certified in Skin Rejuvenation using Intense Pulsed Light/RF and Laser Technology, Hair Removal advanced Chemical Exfoliation, Microdermabrasion, Micro-Needling and Reiki. As a skincare specialist, Jean will assess your skin and help you determine the most appropriate course of action to achieve clear, bright, smooth skin. Let Jean help you wind back the hands of time with more youthful, rejuvenated skin.
Jessica Sager, Licensed Aesthetician
Jessica Sager is a licensed aesthetician and certified laser technician.
Menu of Services
Express Treatments, Full Body Waxing, Eyelash and Eyebrow Tinting are available and may be added to most services upon request.