Will My Face Look Tight After a Facelift? Plus 8 More Answers to the Most Frequently Asked Facelift Questions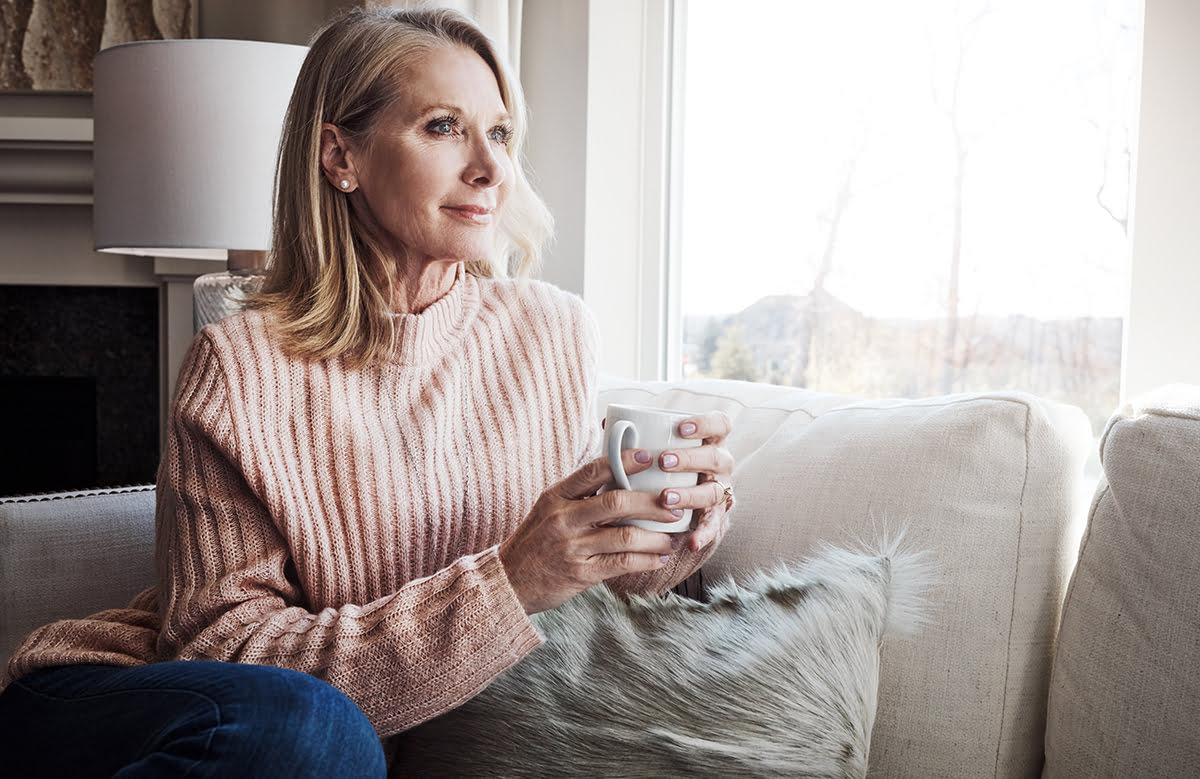 Dr. Brannon Claytor, a double-board certified Philadelphia-area plastic surgeon, is known for his high level of expertise in facelift surgery and achieving natural-looking results for his patients. He loves answering questions about facelifts, from the fundamental to the very nuanced. We've compiled answers to the most common questions for you here.
This is part one of our two-part series on facelift options: you can read all about mini facelifts and non-surgical facelift options in part two!
What does a facelift do?
A facelift lifts the skin of the cheeks, jowl, and neck to provide a more youthful appearance. During the procedure, the surgeon separates the facial skin from the connective tissue and muscles underneath so the deeper facial tissues can be repositioned to create a firmer foundation. Excess skin is removed and the remaining skin is placed over the newly rejuvenated facial tissue. Incisions and stitches are inconspicuously placed around the ear. There are also deep plane facelifts, where the surgeon shapes deeper facial tissues as part of the procedure to treat the skin as well as underlying muscles and tissue.
While the term facelift is often used colloquially to describe full facial rejuvenation, strictly defined, the procedure does not include lifting the eyelids or brows. That said, brow and eyelid lifting procedures are often combined in the same operation to achieve more complete results.
Facelift surgery is complex and requires in-depth knowledge of facial anatomy, a set of advanced surgical techniques, and aesthetic finesse. The surgeon should avoid pulling tissues too tightly, which can create an unattractive windswept look. Skill is also required in handling the area around the submandibular glands (jowls).
How long is facelift recovery?
The initial facelift recovery period, when you need to significantly limit your activity, is about two weeks. Because the procedure lifts and pulls back loose facial and neck skin, as well as connective tissue, it causes bruising and swelling, which subsides significantly by the end of week two. It will take more than two weeks for incisions to fully heal and all post-operative swelling to completely resolve. If you need to look your best for a special occasion or event, we recommend planning your procedure about three months ahead of time. Your plastic surgeon should provide you with detailed post-surgical care instructions and pain relief recommendations. At Claytor Noone Plastic Surgery, we put all of the information you need into a personalized booklet.
Will my face look tight after facelift surgery?
Initially, your facial skin may indeed appear tight simply due to postoperative swelling, however, this tightness will relax as swelling subsides. A skilled plastic surgeon should not pull the skin so tightly that a stretched appearance or tight feeling lasts long-term. Before booking a procedure with a particular surgeon, look closely at before and after photos that were taken at least six months after the procedure.
How much does a facelift cost?
Facelift costs vary widely depending on the type of procedure, from $12,000 at the low end for more limited procedures on up to $22,000 or more. Prices will also vary depending on the plastic surgeon you choose and your locality; a highly sought after surgeon in an area where operating room space comes at a premium will charge commensurately more than a less experienced surgeon in a suburban locale. If you also desire a brow or eyelid lift to complete your facial rejuvenation, this can increase the total cost.
When consulting with a facelift surgeon, make sure your fee quote includes all the associated costs, including anesthesia, operating room fees, supplies you'll need after your surgery, and post-operative visits. Most reputable surgeons are transparent about this and will gladly provide an all-inclusive quote.
We strongly discourage choosing your plastic surgeon based on price alone. A below-average price is often a sign that the surgeon does not have proper training—or is cutting corners when it comes to anesthesia and the operating facility, both of which are critical to your safety.
Do I need a full facelift?
Not everyone needs or opts for a full facelift. More limited procedures such as a mini facelift (see our blog post here for an in-depth discussion) have both lower price tags and shorter recovery periods, however, they are a better choice for patients with moderate skin laxity or other more surface-based concerns.
When consumers refer to a "full facelift," they often mean treating the eyes and brows as well. While the term facelift is commonly used for a range of procedures, a classic facelift technically only addresses the lower two-thirds of the face—the cheeks and jawline, as well as the neck. An eyelid lift and brow lift can be done simultaneously, but they're considered separate procedures. The skin, muscles and other tissues along the brow and surrounding the eyelids are very distinct, and require an entirely different set of techniques than those used during a facelift.
Where are facelift incisions?
Incisions from a full facelift are located just behind the hairline, starting either near the temples or the sideburn hairline, and continuing around to the back of the ear. Similarly, mini facelift incisions are typically located along the hairline above each ear or in the natural creases surrounding the ear. Mini facelift incisions are shorter and thus less conspicuous, especially during the initial healing period.
Facelift scars may never permanently disappear, especially if you closely examine the skin in the incision areas. Still, they will soften and improve over time. Scars will become nearly invisible, provided your surgeon was precise with incision placement, and let you know about post-procedure scar care.
Will a facelift fix all my wrinkles?
While facelifts do smooth and tighten skin and effectively help smooth deeper wrinkles caused by gravity, they do not address fine lines, expression-based wrinkles, sun damage, smoker's lines, or surface skin imperfections. Additional non-surgical skin treatments and/or fractional laser resurfacing are the best way to correct those concerns. In fact, we often recommend these treatments in addition to a facelift to help match the surface appearance of your skin with your more youthful overall facial structure.
What are the risks of a facelift?
According to a 2015 study, the complication rate from facelift surgery is low, at 1.8 %. The most common risk is a hematoma or a collection of blood under the skin. It typically occurs from engaging in activity too soon after surgery or from elevated blood pressure. If you develop a hematoma, your doctor will perform a simple surgical procedure to drain the blood.
It's vital to have a thorough discussion with your surgeon about the procedure, including potential risks, before deciding to move forward with a facelift. Other facelift complications (which are rare) include:
Facial nerve injury causing temporary or permanent weakness in an area
Poor wound healing
Infection
Temporary or permanent hair loss at the incision site
Numbness
Persistent pain
The best way to avoid all of the above complications is to work with a board certified plastic surgeon who has performed the procedure dozens if not hundreds of times. We recommend looking for at least a decade of experience with facelifts and related procedures. Be sure they operate in an accredited operating room with hospital-level safety measures in place as anesthesia can pose a higher risk than the facelift procedure itself.
How will I feel after a facelift?
During the initial recovery, you'll feel much like you would after any medical procedure—there will be several days when you have to take it easy and stay off your feet. Most patients find they experience little pain and any post-procedure discomfort is well-worth the excellent results (as evidenced by the facelift procedure's high "worth it" rating on RealSelf).
After a successful facelift, patients typically feel a renewed self-confidence in their appearance. There's also a sense of satisfaction from turning back the clock and reversing signs of aging. Patients often say, "My appearance finally matches how I feel inside."
Full facelift results typically last between 8-10 years, and even past the decade mark, you'll have a more youthful appearance than you would have had without one. How long results last is also influenced by how your skin continues to age, so a healthy diet, dedicated skincare routine, and consistent use of sunscreen are essential to getting the most out of your facelift.
Learn more about facelifts for men »
Ready to explore the youth-restoring benefits of a facelift? The Claytor Noone Team is ready to help.
We're happy to help you find the best ways to give your face a rejuvenated, revitalized appearance! Philadelphia plastic surgeon Dr. Claytor will listen carefully to your concerns and thoroughly explain the facelift options that best fit your lifestyle and will give you the most stunning results.
Call the Claytor Noone Plastic Surgery office at (610) 527-4833 or contact us online to set up a consultation with Philadelphia-area plastic surgeon Dr. Claytor.
Posted in: Facelift
Leave a response