Drainless Tummy Tuck
Tummy tuck surgery removes the loose skin and excess fat from the abdominal wall. Maneuvers to minimize post operative fluid drainage include but are not limited to minimizing cautery, use of quilting sutures and preservation of the scarpa fascia level which has abundant lymphatic drainage to the groin.
Concomitant liposuction can be safely combined with tummy tuck to help thin the abdominoplasty flaps and contour the waist line. All surgery has a period of post operative swelling. Continued abdominal binder treatment and frequent follow up with plastic surgeon are essential to final results.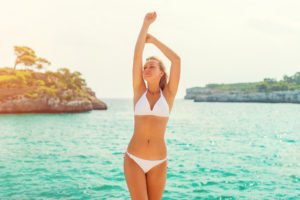 Learn more about drainless tummy tuck surgery >>
Posted in: Abdominoplasty
Leave a response