Breast Reduction in Philadelphia
What is Breast Reduction Surgery?
Women who have large breasts and want to treat symptoms such as back pain, neck pain, shoulder pain and poor posture, may benefit from reduction mammaplasty, or breast reduction. In this operation fat, glandular tissue and skin are removed from the breasts to reduce the size and volume of the breasts to relieve the discomfort.
Reduced breasts improve patient comfort, often relieve symptoms of neck and back discomfort, and improve proportion to the rest of the body. Ideal candidates for reduction mammaplasty are women with oversized breasts that are causing medical problems, low self-esteem, and/or physical or social discomfort.
Scarless Breast Reduction
In certain patients who are interested in minimal incisions and faster recovery, consideration for lipo-breast reduction is an option. Scarless breast reduction requires a single incision which leaves a single quarter-inch scar on each breast. Liposuction alone is sometimes used to reduce breast size. One advantage is that it leaves minimal scarring often with incisions at the inframammary crease that are less than one centimeter in length. However, because liposuction removes only fatty tissue, patients must have more fatty than glandular tissue in their breasts.  As the scar tissue breaks down over time, even this small scar will eventually fade.
Patients will enjoy the benefit of reduced breast volume – often by 2 cup sizes. In addition, the patient will have a more rapid recovery and improved breast shape. Often, insurance does not cover this type of breast reduction; please call our Bryn Mawr office for help with your insurance questions.
Patients interested in lipo-breast reduction should make an appointment with Dr. Claytor to see if they are a good candidate for minimally invasive lipo-breast reduction.
Breast Reduction Procedure
Breast reduction surgery is performed under general anesthesia. Depending on the technique used and the individual case, it takes from 2 to 3 hours to perform. The following incisions are common during surgery:
A keyhole shape, around the areola and down to the breast crease. This is a circumvertical incision.
An anchor shape, beginning in the breast crease and extending up to and around the areola. This is the Wise Pattern incision.
Breast Reduction Recovery
Following reduction mammaplasty, patients typically experience soreness, swelling and bruising for several days. Bandages are removed after 1 day, and the patient may shower. Patients should limit physical activity for 1 to 2 weeks, while exercise and other strenuous activity should be avoided for at least 4 weeks. In certain patients, referral to physical therapy may aid during recovery. In most patients, the sutures are absorbable and therefore do not require removal. Talk with Dr. Claytor during your consultation at our Bryn Mawr office about any previous reactions to sutures.
The results of reduction mammaplasty are noticeable immediately after surgery. Swelling and bruising will be evident following surgery and this is a usual post-operative experience. Scars fade with time, and usually, cannot be seen when a patient wears a bathing suit or low-cut top.
Breast Reduction Surgery Risks
In addition to the risks associated with any surgery, risks related to reduction mammaplasty, depending on the technique used, include the following:
Loss of sensation
Scarring
Asymmetry
Excessive firmness
Talk with our Board Certified Plastic Surgeon, Dr. Claytor,  during your consultation at our Main Line office about the risks and benefits of breast reduction surgery.
How Long Do Breast Reduction Results Last?
Although reduction mammaplasty provides long-lasting results, breasts are still subject to the effects of aging and gravity.
Is Reduction Mammaplasty Covered By Insurance?
Your medical insurance provider may cover the cost of the surgery if it is performed in order to alleviate discomfort & pain. Eligibility factors may include the amount tissue being removed as well as whether other attempts at reducing the pain have been attempted.
Schedule a consultation
If you are interested in Breast Reduction in Philadelphia, Bryn Mawr, Main Line or the surrounding areas and would like to see if you are a good candidate, call (610) 527-4833 to schedule a consultation with Main Line Top Doctor, Dr. Claytor.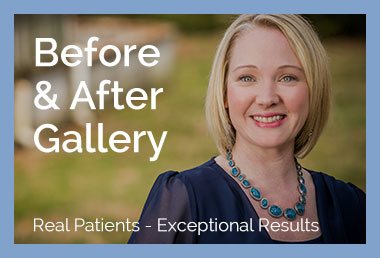 "The experience with Dr. Claytor has been nothing but excellent, both the people and the results.  He values each and every patient.  I respect those doctors who are on time appointments.  Hi amazing staff is just wonderful; kudos to Debbie, Emily and Heather. Night before my surgery, Dr. Claytor personally called me to answer any final questions and calm my anxiety about the procedures.  When I got home, he called to check on me.  I would recommend Dr. Claytor and his entire staff!  You've changed my life for the better!"
---
"I would highly recommend Dr. Claytor.  I am not a typical patient due to some clotting issues and have been turned down by other surgeons.  Dr. Claytor took the time to consult with my patient doctors, kept me assured and relaxed during my clearances and delivered AMAZING RESULTS!!  Immediately following my surgery I noticed my shoulder pain was gone!!!  I love how my clothes fit; how I feel physically and the freedom from that pain.  There are no real words to express my gratitude to Dr. Claytor."
Patient Reviews