Our Favorite Wellness-Based Businesses in the Main Line, PA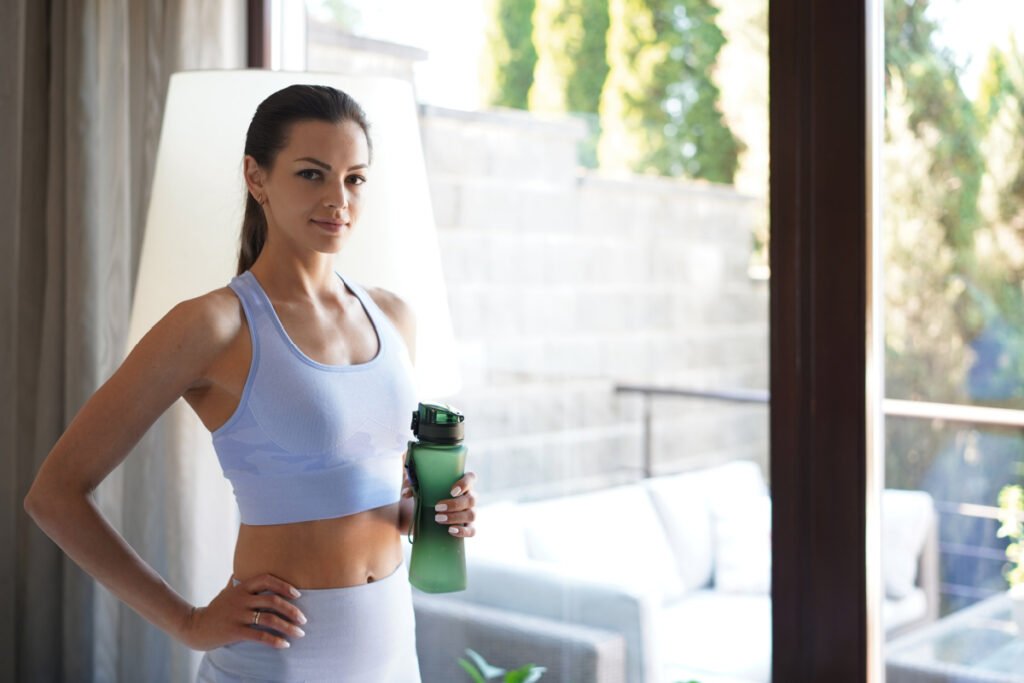 With so many of us coping with stress, not to mention the effects of a pandemic, it's more important than ever to take care of your body and mind. Fortunately, we live in an area with a bustling wellness scene full of soul-soothing and health-boosting businesses.
Invest in your self-care this (and every!) month—and show support for our community of great local businesses. We've compiled a list of our favorite health-conscious restaurants, spas and fitness studios in Bryn Mawr and the greater Philadelphia area. Check it out!
Nourishing Eats
The Juice Room is one of our favorite local eateries. They provide a wide variety of fresh, made-to-order fruit and veggie juices and smoothies, as well as sandwiches, wraps, salads, soups, and more! We love the "Choose Your Own Adventure" juice: select a base (carrot, cucumber, or celery) + 3 additional fruits/veggies. Don't forget to add superfood extras like flax, acai, spirulina or protein powder. Not feeling like leaving the comfort of home? No problem. They deliver!
Bend & Breathe
Bulldog Yoga is our favorite yoga studio because they're all about FUN! They stand out from the competition because of their focus on hand-picked and motivating workout music, which has proven mental and emotional health benefits to accompany the existing benefits that yoga provides (increased muscle strength and tone, enhanced flexibility and stress release, just to name a few). The best part? You can take classes online from anywhere in the world with the Bulldog Yoga app!
Get Motivated to Move
If you just can't seem to get into a regular exercise habit, then check out Platoon Fitness. They offer personal and group training for weight loss as well as physical therapy. Sign up for a kickboxing or boxing class, or go in for massage therapy or assisted stretching. Your body will thank you!
Relax & Release with Massage
Did you know that an estimated 90% of diseases are stress-related? Fortunately, we can reduce stress with one of the most simple, natural and time-tested therapies around: massage! Yeh's Art of Healing Medical Massage Clinic offers advanced bodywork modalities from around the world. Their mission is to awaken the healing power within each person "so that they may begin to correct their unhealthy habits and create new ones that will provide long-term benefits for their body and spirit."
Eco Therapy
"Vitamin N" has been proven to benefit overall well-being in so many ways and Stoneleigh Garden is our go-to destination to experience the healing powers of nature. The garden features towering trees, stunning vistas, and intimate spaces for forest bathing, earthing, and meditation. Explore and be inspired in this historic family-owned garden that was designed by several well-known landscape architects.
Healing from the Inside Out
Not all healthcare providers are created equal. We appreciate Philadelphia Integrative Medicine for combining the best of conventional & evidence-based alternative/complementary medicine to create a truly holistic approach to healing. This means lifestyle changes, cutting-edge diagnostic testing, mind-body practices, and natural supplements and functional medicines to support each patients' unique biochemistry and personal health goals.
Giving Back
Studies show that volunteering and helping others is both good for the community and for your health! Here are a few of our favorite health-conscious organizations to support:
Alex's Lemonade Stand – Supporting families, funding life-saving research, and raising to help cure childhood cancer.
The Food Trust – Making affordable, nutritious food and healthy-eating habits more accessible and available in our community.
Girls on the Run Philadelphia – A youth development and running program to build healthy habits and confidence for elementary and middle school girls.
Holistic Healing
Sunset Moon Wellness Center is your one-stop-shop for all things healthy and holistic! This wellness hub offers the following:
A donation-based yoga and movement arts studio;
A Superfoods Cafe serving organic, vegan, gluten-free and zero-waste foods,
Integrative Healing Arts such as iridology, aromatherapy, herbal medicines and health counseling;
Bodywork and energy healing services such as massage, reiki, reflexology.
They also have regular workshops and special events that provide health and wellness education for people of all ages. Take part in their Reiki Share or bring kids to the monthly Kid's Corner for yoga, fun crafts, and cooking classes!
Get Glowing
Nothing says self-care quite like a spa day. Let us pamper you! Philadelphia's Claytor Noone Plastic Surgery in Bryn Mawr offers medical aesthetic spa treatments to help you feel pampered, confident, and beautiful.
Double-board certified plastic surgeon Dr. R. Brannon Claytor and our team of aesthetic experts have expertise in a full selection of rejuvenating skin procedures to give you natural looking results. You can trust you'll be in good hands: Dr. Claytor has been recognized as a Top Doctor by Philadelphia Magazine and Main Line Today for years and his team takes a ! Some popular choices:
To set up your personal consultation and learn how Dr. Claytor can help you achieve your aesthetic goals, call our practice at 610.527.4833 or reach out to us online today.
We hope you've enjoyed our Philadelphia Main Line wellness roundup! We at Claytor Noone Plastic Surgery wish you well and look forward to seeing you soon.
Posted in: Local Community