When It Comes to Lip Fillers, Never Say Never
Some time around our thirties, many of us start to notice that our lips don't look the same as they did in our teens and 20s. That's because they may have begun to lose volume. But at this stage of life, many of us believe we're committed to "aging naturally." We still look plenty young enough. So what if we have to give up those unforgiving matte shade of lipstick!
Filler seems like something other (older) people do
In your early- to mid-30s, you might still be thinking you aren't, and never will be, interested in any cosmetic procedures, even if they're non-invasive. You might feel that facial and lip fillers are for a much older crowd, and a lot of the results you've seen on TV and in magazines are overdone and not attractive.
Then a few more years go by, and for many reasons, you realize that your lips are looking worse, and they're having a negative affect on the appearance of your entire face. Could it be time?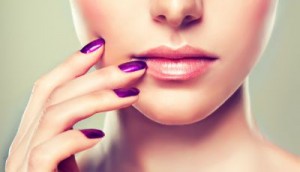 A friend your same age confesses she's had lip filler
And she looks great! You want your lips to look great, too, and more like they did when you were younger. If you're still not quite ready, make an appointment for a consultation to learn more about the products and techniques that bring your lips back to life, such as:
Juvéderm and Restylane
These hyaluronic acid-based fillers are two of the most popular options for our patients of all ages, and their effects can last between seven and nine months.
Belotero
Also a hyaluronic acid filler, the results it produces are considered subtler than Juvederm or Restylane. It's often used to plump up fine vertical lip lines, and lasts about three to six months.
Fat Injections
This is a more permanent, and more serious, solution that involves removing unwanted fat from your body and injecting it into your lips
Start small
You can start with a few injections to see how you tolerate the procedure, and if you like the results. Call us today: 610.527.4833.
Posted in: Lip Enhancement, Skin Care Treatments