Facelift Surgery: How we Keep It Natural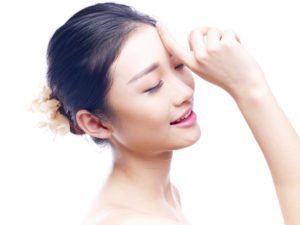 Throughout history, men and women have made no secret of their quest to stay young. After the development of modern anesthetic techniques, cosmetic surgeries became much more frequent, not to mention much safer. During the first few decades of the 1900s, facelift surgery was delicately developed and performed across the globe. Today, facelifts are performed on a routine basis. Still, there is a widespread perception that "if I have a facelift, everyone will know."
Certainly, we could point to a few very high-profile faces and know that those sky-high eyebrows and overly-tightened skin are the result of a surgical procedure – or a few. The important thing to know about such instances is that they are not the norm. When you take care in choosing whom will perform your facelift surgery, you put yourself in the best possible position to look like YOU, only younger, after your treatment.
Benefits of a Facelift
When you consider how long facelifts have been around, you may quickly recognize that there has been ample time for refinement. This is the nature of medicine; time leads to advancement. In the area of facial plastic surgery, here's what's different – and what makes a difference in results:
Lifts are conservative. The objective of a facelift is to reposition tissue so it drapes where it should. For instance, the eyebrows natural sit across the upper bony rim over the eye. They do not sit higher than that. So, a facelift is performed to return the brows (or other structure) to their natural resting place.
Lifts are customized. Every face has its nuances, its features that make it unique. Facelift surgery is not about creating a specific look across the board of all patients; it is about reinstating a younger version of the individual.
Lifts aren't all about the lifting. One of the major advances in facelift surgery has been the discovery of volume loss. The need for volume has been demonstrated in the widespread popularity of dermal fillers. Having a facelift doesn't change the fact that volume is a part of a youthful aesthetic. This is why many facelifts also involve fat grafting or soft tissue filling around the temples, cheeks, and or eyes, and possibly even the lips.
Dr. Claytor offers facelift for men as well.
If you want to know the real facts about facelifts, consult with an experienced cosmetic surgeon. Call Claytor Noone Plastic Surgery in Bryn Mawr at 610-527-4833.
Posted in: Facelift
Leave a response