Perky breasts
Breast augmentation surgery is optimal for patients who would like to have larger volume. The nipple position is often carried slightly lower with an implant due to the extra weight on the breast and thus some patients would like to consider a mastopexy at the same time.
While a peri-areolar mastopexy have huge advantages to minimize scarring on the breast some consideration can be given to the circum-vertical incision which is also known as the Lollipop incision. The prevailing notion behind this is that it gives a more "perky" appearance to the breast at the expense of a larger scar.
In terms of the best way to determine the optimal breast size there are many ways to do this. Some clinicians use sizer implants to place in front of the breast and then put on a tank top. While helpful there are real limitations to what information can be gleaned from this approach. The other option is to use imaging software such as Vectra or Crisalix. We use the Crisalix software which allows for a "pixar" trial of the implant based on a 3-D examination. Any size implant can be "trialed" and the patient can view the before and after side by side.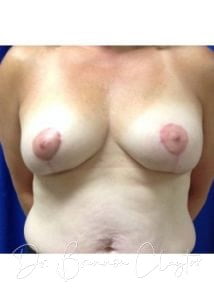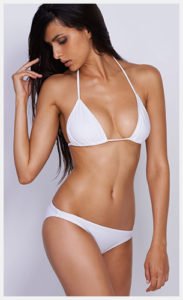 Posted in: Breast augmentation, Breast Lift
Leave a response